Business address
Business address wanted? As soon as you start your business, the Chamber of Commerce registers you in the Commercial Register. And do you work from home? Then this means that your home address will be included in the register.
There are several reasons why you would prefer not to. For example, don't you like the idea that customers and relations can look up your home address? Or do you want to create a more professional appearance? In both cases, you can use a business address.
You choose a business registration addressat one of our office locations. This can be done, for example, in Amsterdam or Rotterdam, where you will of course have the opportunity to actually come and work.
You don't just use a virtual business address with our address. Instead, you can actually come and work there and comply with all the conditions set by the Chamber of Commerce.
Business address for the Chamber of Commerce
Are you looking for a business address for the Chamber of Commerce? You can register at one of our addresses. In addition, you have the opportunity to come and work there and even have meetings. That means you can use flexible office space, even if you choose our free membership.
You can use the business address with the paid Plus subscription. So that you can prevent your home address from being included in the Trade Register in an economical way.
Tip: Do you just want to make sure you don't receive the business mail at home anymore? The PriPost Postbox is an interesting choice in that case.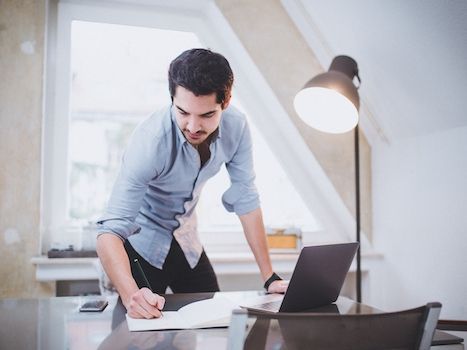 Are you ready for a business address at PriOffice?
Easily arrange it in a few minutes.
Do you first want some more information or do you have a specific question?
Call, mail or chat with one of our employees via the contact page.