Flex office in Amsterdam: good and cheap
Looking for a flex office in Amsterdam? We make sure that you can use an office in a nice place for a low price per month. Our locations are easily accessible by car and public transport, so you can always get there comfortably.
And do you want to use the office for flexible working, as well as for occasional meetings? The locations are well suited for this, thanks to the office space up to 8 people. You can even give a training, a course or a workshop there, because you have all the space there.
Flex office in Amsterdam
Are you looking for a flex office in Amsterdam? We make sure that you work close to the centre and that you still have all the space and flexibility you are looking for.
The flex desk in Amsterdam ensures that you can work there when it suits you. So are you not able to work at home for a while or are you looking for a place to isolate yourself for a while? With the flex office you decide when you use it and how long you stay there. So are you talking about a part of the day, a whole day or a few days in a row? We make sure you can work there, including everything you need.
With good wi-fi, a nice workplace and plenty of coffee and tea, you can be sure that your flex office in Amsterdam is a good choice. Moreover, you can also come and work in the places in Rotterdam and the Hague, for example, so that you have the full flexibility.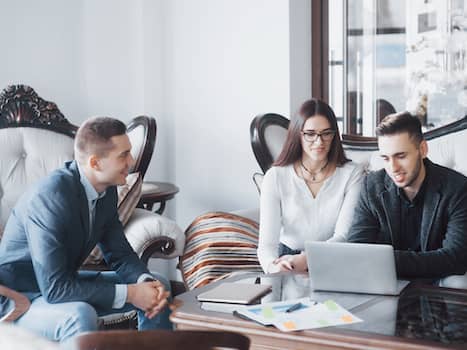 Are you ready and want to join PriOffice?
Easily arrange it in a few minutes.
Do you first want some more information or do you have a specific question?
Call, mail or chat with one of our employees via the contact page.