Registered business address
For many entrepreneurs, it is becoming increasingly important to separate private and business. By registering your company with the Chamber of Commerce at the PriOffice business address in Breda, you can easily achieve this. From that moment on, the PriOffice address is visible in the trade register and your own address remains private. That not only gives you as an entrepreneur a safer feeling, but also gives your company a professional appearance.
Of course, you can also mention the address on your website and other means of communication. When customers google your address, they find a business office building instead of a home and research has shown that you are taken more seriously as a result. In addition, you also have a nice place where you can further expand your business, invite customers and / or suppliers and have a meeting!
One business address, multiple offices where you can work
Of course you can go to your business address in Breda during our extended office hours, to work flexibly or to hold a meeting, for example. And do you want to come and work at a different PriOffice location? That's also possible! You are welcome at all our locations and not only at the location where you are registered. This way you have the opportunity to work flexibly where and when it suits you.
PriOffice works according to the rules of the Chamber of Commerce
PriOffice regularly consults with the Chamber of Commerce and we work in accordance with their rules and conditions. This means, among other things, that the number of entrepreneurs who can register themselves at a PriOffice location is limited. With the PriOffice Plus membership we provide a rental agreement with which you can prove to the Chamber that you rent a business address from us, where you can also carry out your work. That way you neatly comply with the rules and you don't have to worry about anything.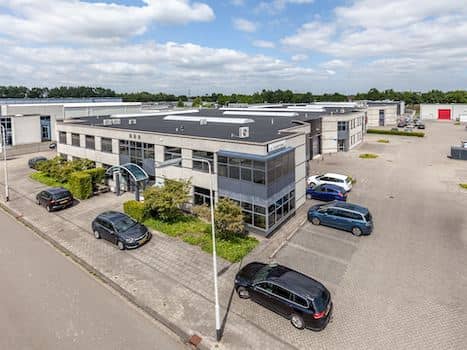 Rates business address Breda
Tip: do you want to register multiple companies at PriOffice? Then take a look at this page to see how that works.
Change business address at the Chamber of Commerce
With the rental agreement that you receive from us, you can change your business address yourself on the Chamber of Commerce website. More information about this can be found on this page.
Tip: Is it a new company that has yet to be established? Then print out the rental agreement and take it with you to your appointment with the Chamber or the notary.
Are you ready and do you want your business address at PriOffice?
Easily arrange it in a few minutes.
Do you first want some more information or do you have a specific question?
Call, mail or chat with one of our employees via the contact page.