Location Rotterdam Center
You won't be able to find a much more Rotterdam style location than this one… on the Willemskade and decorated in maritime style. Previously, the building was owned by the Shipping College and the building still exudes everything to do with shipping.
In the open space you can comfortably work and take a seat in different types of work desks. There is also an acoustic unit for when you want a little more privacy. Meetings can be held with a maximum of 10 people and in that case you have the space completely to yourself, because there is no closed room yet.
And are you hungry for something to eat? Then join Broodje Aap at the front, because there they serve the tastiest sandwiches, salads and waffles. You can also approach them to reserve a lunch.
Accessibility
Because this location is in the center of Rotterdam, it is very easily accessible by public transport. Whether you come by train, bus or tram, you will be there in no time. But you are also in the right place by car at PriOffice Rotterdam center, because just a few minutes walk away is the affordable city garage where you can park safely.
The entrance of the office is on the Willemkade so you walk along the water and then enter the building.
Directly on the waterfront on the Willemskade

In the heart of the center so shops and eateries within walking distance

Affordable parking in the adjacent Stadsgarage

Very easily accessible by various public transport

Special decoration in maritime style

Broodje Aap serves delicious coffee and fresh bread rolls to get through the day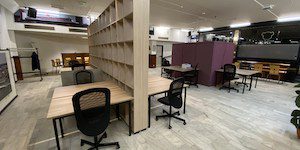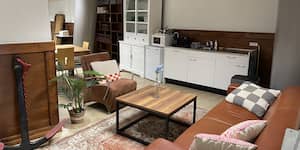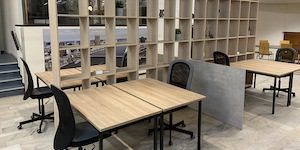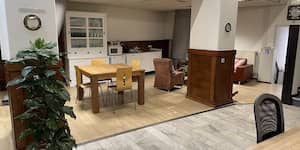 Are you ready and want to join PriOffice?
Easily arrange it in a few minutes.
Do you first want some more information or do you have a specific question?
Call, mail or chat with one of our employees via the contact page.