Business address in Rotterdam
Looking for a business address in Rotterdam? If you work from home and you prefer not to have your home address in the Commercial Trade Register of the Chamber of Commerce, you can choose a different business address. You can use our locations for this.
With our registered address in Rotterdam, you neatly comply with the important guidelines of the Chamber of Commerce. You can use the address for your company, which prevents your home address from appearing in the Trade Register. Moreover, you can of course come and work at our location.
You have access to office space that you can book flexibly. Per half day, when you want to work on an important assignment or if you are not able to work from home for a while. And do you want to organize a meeting or give training? Thanks to the different spaces you can come together with 2 to 12 people.
Business address according to the CoC guidelines
Are you looking for a business address in Rotterdam, with which you properly comply with the guidelines as used by the Chamber of Commerce? With a registered business address in Rotterdam, we ensure that you can use an address for your company in the official way.
Of course you can use the busness address in Rotterdam as you wish. Are you only looking for an address to keep your home address out of the Commercial Trade Register? You can come and work with us, although of course you don't have that obligation. And are you looking for flexible office space, where you can also register your company? Also then you are welcome at our beautiful location in Rotterdam.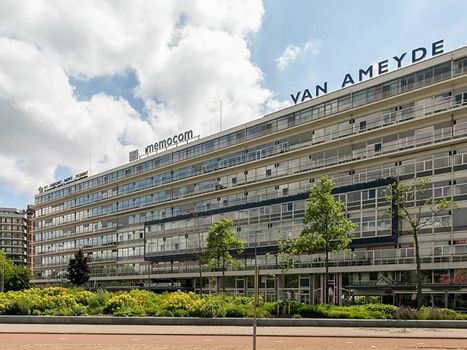 Are you ready and would you like your business address in Rotterdam at PriOffice?
Easily arrange it in a few minutes.
Do you first want some more information or do you have a specific question?
Call, mail or chat with one of our employees via the contact page.