What is a registered business address?
What is your company's registered business address? It is the place where you carry out the activities of your company. Moreover, the address is always public, because you have to register it in the Commercial Register at the Chamber of Commerce.
And do you work as an independent entrepreneur from home? Then your business address is the same as your private address. That doesn't have to cause any problems, but it does mean that others can easily find out where you live privately. This is something that not all entrepreneurs like to reveal, especially in a public register such as the Commercial Register.
Register company at different address
Fortunately, there is an alternative available, to register your company at a different address. You can use a different business address, for example if you want to shield your private address from the Chamber of Commerce. You prevent others from just seeing where you live.
Please note: Do you want to change your company's business address? That's what you do at the Chamber of Commerce. You can only use an address where you can actually work, as this is one of the important conditions of the CoC. Our locations comply with these guidelines, so you can use them without any problems.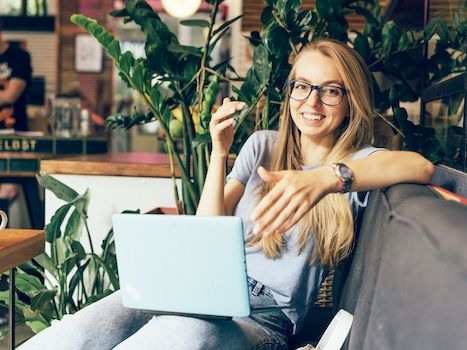 So do you want to know what a business address is or where you can register your business if you don't want to use the private address? This can be done, for example, at our locations in Amsterdam or Rotterdam. With a paid subscription, so you get a discount on the office space you can rent there. To work there yourself and possibly also to meet other entrepreneurs. Or, for example, to organize a meeting or a training. So that you get more than just a business address, to work as an independent entrepreneur in the way that works best for you.
Are you ready and do you want to change the business address of your company?
Easily arrange it in a few minutes.
Do you first want some more information or do you have a specific question?
Call, mail or chat with one of our employees via the contact page.